I played this deck in the Spring On-line Tournament 2017 vs H/FW. I'm not an experienced player, and this was my first FW deck, so I worked on the basis of some posted FW Gandalf decks. The main ideas come from decks by Zarathustra and Manuel.
The starting company is:
Elwen (+Open +Myrmidon) controlling a 4-mind warrior/ranger elf.
Calendal (+Thrall + Gandalf's Friend) controlling another 4-mind warrior/ranger elf.
The idea is to have a starting company that only uses 4 GI points, which allows you to add several characters in deck (consider adding Wormtongue+Riders of Rohan instead of Men of Dorwinion, or Beretar, Fram, Asternak or Faramir). In addition, the controlling elves have 1 unused DI point, just in case your opponent plays Diminish and Depart...
Nimloth (to be played as a character), the third warrior/ranger elf character and Baduila (to be played as hazard) go to deck after the draft. Also Fori should be in the deck.
Play tips are almost unnecessary...The main company travels together (with Crept/s, if able) gathering big ítems in dragon-lands, while Gandalf and the agents appear in their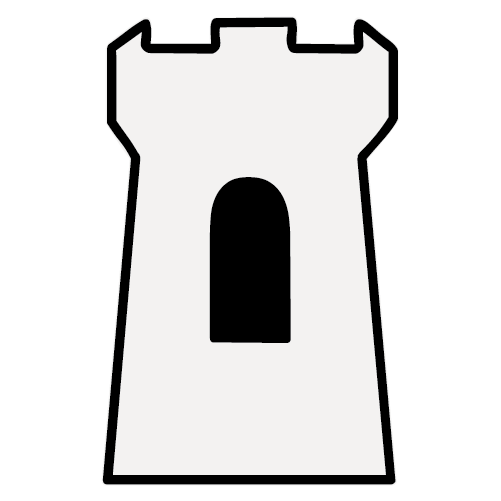 to influence a faction. The Nobody's Friend in the hazard deck could help you to find the agent in case you draw the faction before the character.
Gandalf must help in sideboarding, since you need to bring in the ally and the stage resources in order to increase your MPs.
####
Deck
####
# Fallen-wizard Character (3)
3 Gandalf [F] (WH)
# Hazard (30)
1 Adûnaphel (TW)
2 Alone and Unadvised (AS)
2 An Unexpected Outpost (DM)
2 Cave Worm (TD)
2 Cave-drake (LE)
1 Corpse-candle (LE)
1 Daelomin at Home (TD)
1 Echoes of the Song (WH)
1 Ice-drake (TD)
2 Lure of Expedience (TW)
2 Lure of Nature (TW)
1 Lure of Power (TW)
2 Lure of the Senses (TW)
1 Mouth of Sauron (TW)
1 My Precious (DM)
1 Nobody's Friend (DM)
1 Rain-drake (TD)
1 Revealed to all Watchers (DM)
2 Sellswords Between Charters (LE)
1 Twilight (LE)
1 Witch-king of Angmar (TW)
1 Ûvatha the Horseman (TW)
# Hero Character (1)
1 Fram Framson (TD)
# Hero Resource (14)
1 A Chance Meeting (TW)
1 Concealment (TW)
2 Crept Along Carefully (BA)
1 Smoke Rings (DM)
1 Longbottom Leaf (BA)
1 Emerald of the Mariner (TD)
1 Enruned Shield (TD)
1 Orcrist (TW)
1 Sapling of the White Tree (TW)
1 Thrór's Map [H] (TD)
1 Wormsbane (TD)
1 Wood-elves (TW)
1 Iron Hill Dwarves (TW)
# Minion Character (1)
1 Fori the Beardless (DM)
# Minion Resource (13)
1 A Nice Place to Hide (LE)
2 Bold Thrust (LE)
2 Crept Along Cleverly (WH)
2 Dark Tryst (AS)
2 Ready to His Will (LE)
2 Ruse (LE)
2 Voices of Malice (LE)
# Stage Resource (3)
2 Chambers in the Royal Court (WH)
1 Wizard's Trove (WH)
####
Pool
####
# Hero Character (3)
1 Elladan (TW)
1 Elrohir (TW)
1 Gildor Inglorion (TW)
# Minion Character (4)
1 Baduila (DM)
1 Calendal (LE)
1 Elwen (DM)
1 Nimloth (DM)
# Minion Resource (2)
1 Foul-smelling Paste (LE)
1 Open to the Summons (WH)
# Stage Resource (3)
1 Gandalf's Friend (WH)
1 Thrall of the Voice (WH)
1 Wizard's Myrmidon (WH)
#########
Sideboard
#########
# Hazard (17)
1 Alone and Unadvised (AS)
1 Call of Home (TW)
1 Enchanted Stream (AS)
1 Foolish Words (LE)
1 Lost in Free-domains (TW)
1 Lure of Creation (TW)
1 Muster Disperses (TW)
1 Nameless Thing (DM)
1 Neither so Ancient Nor so Potent (DM)
1 Nobody's Friend (DM)
1 Rolled down to the Sea (WH)
1 Seized by Terror (DM)
1 The Balance of Things (TW)
1 The Roving Eye (LE)
2 Twilight (LE)
1 Your Welcome Is Doubtful (DM)
# Hero Resource (9)
1 A Short Rest (TD)
2 Marvels Told (TD)
1 Men of Dorwinion [H] (TW)
1 Noble Steed (WH)
1 Roäc the Raven (TW)
1 Safe from the Shadow (AS)
1 Smoke Rings (DM)
1 The White Tree (TW)
# Stage Resource (4)
1 Chambers in the Royal Court (WH)
1 Grey Embassy (WH)
1 Legacy of Smiths (WH)
1 Mischief in a Mean Way (WH)
################
Sideboard vs. fw
################
# Hazard (9)
2 Blind to the West (WH)
2 Echoes of the Song (WH)
1 Fool's Bane (WH)
1 Heart Grown Cold (WH)
2 Ire of the East (WH)
1 Power Relinquished to Artifice (WH)
# Hero Resource (1)
1 Saw Further and Deeper (DM)