We all know that ICE reused some art from MERP to MECCG, but what about reusign art from MECCG to MECCG? I've seen that some art has been reused from one set to other, with some modifications: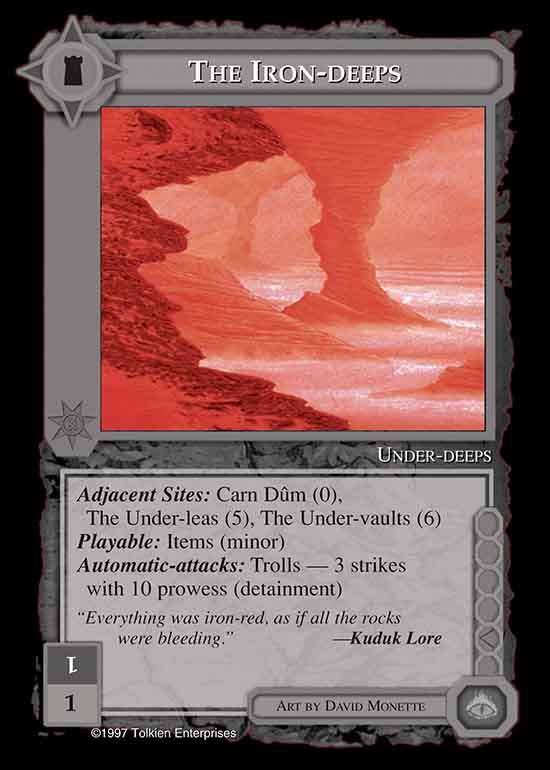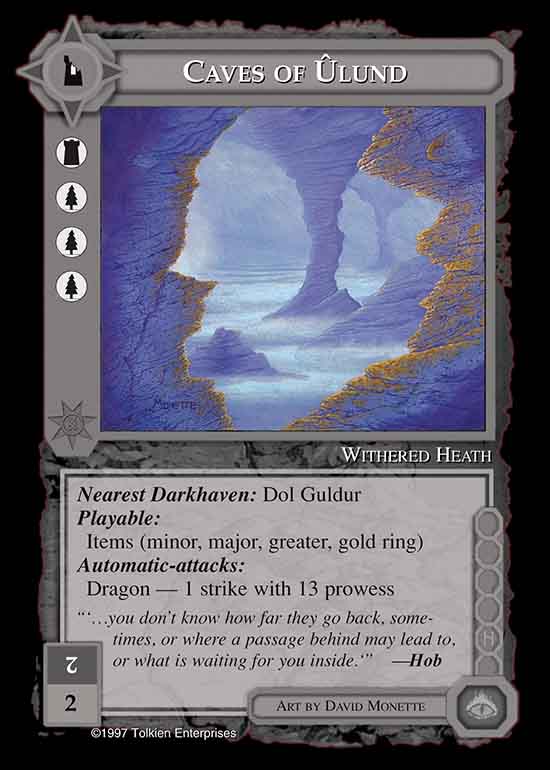 (art inverted, zoomed, stretched and changed in colour)
Something similar happens with Saruman's Machinery and the (I know, not ICE, fanmade, not yet released, whatever...) Under Forges from Northern Waste: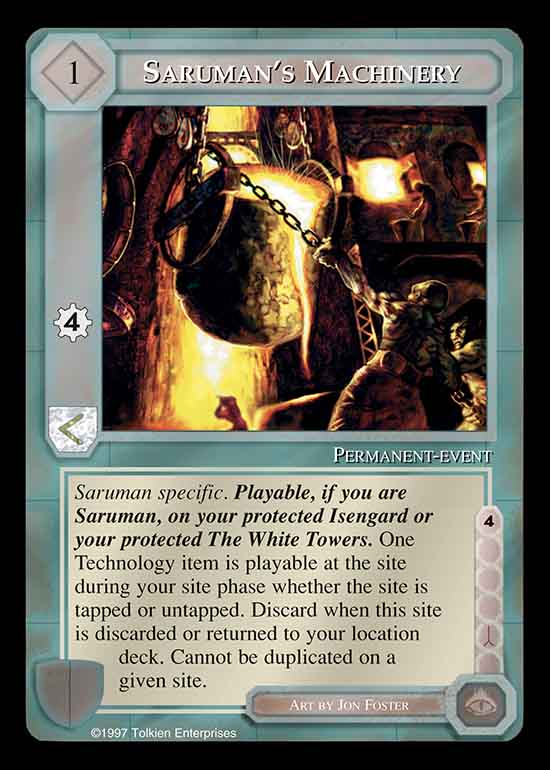 (art inverted and changed in colour)
A different but in my opinion very interesting case is Golodhros and Minas Morgul. Being the home site of the agent, it seems that Liz Danforth tried to make a little tribute to the great Angus McBride (watch the fortress at the back of the agent, even the sky has this purplish colour)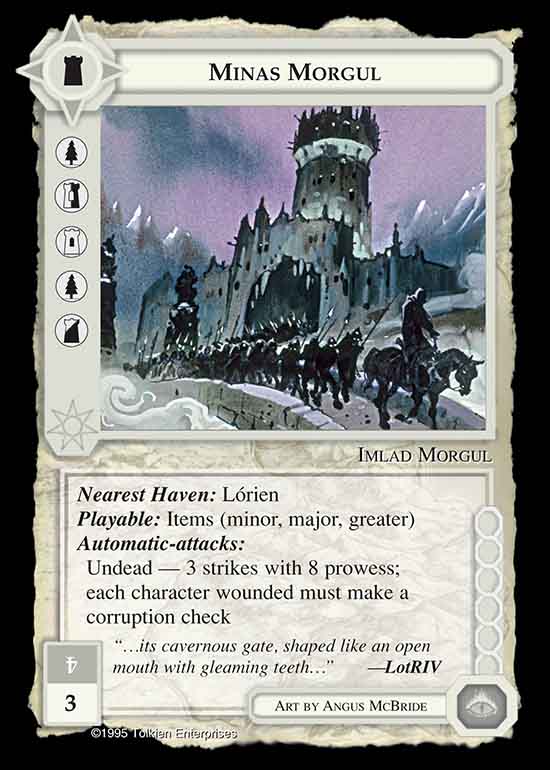 Are you aware of any others?